Calendar
The Federal Folk Music Festival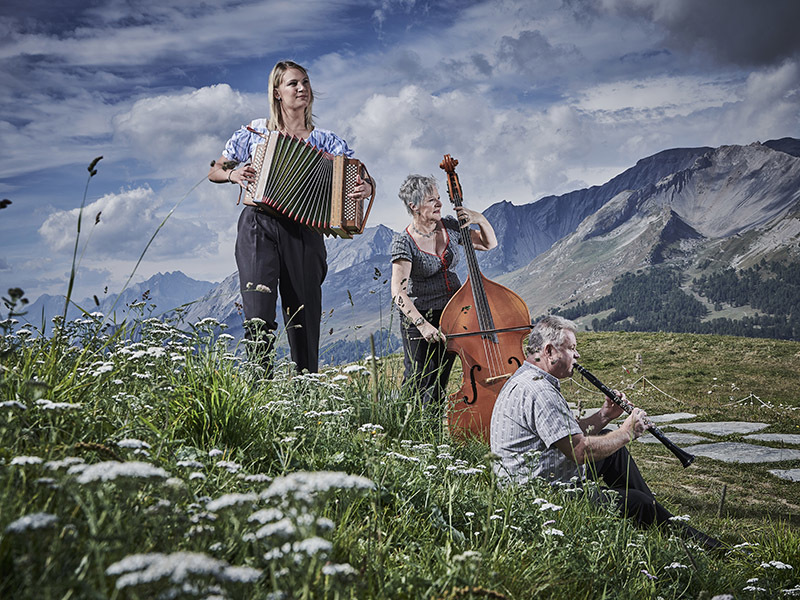 Crans-Montana
Thursday, 19 September 2019 - Sunday, 22 September 2019
FEDERAL FOLK MUSIC FESTIVAL Crans-Montana will be the epicentre of Swiss folk music for four days between 19 and 22 September 2019, and it's for everyone from young to old, and families too. This traditional event will be highlighting folk music in the magical setting of the Valais Alps. Musicians can already enrol to actively take part in the festival, where no less than 1,500 musicians are expected. Some 80,000 spectators will have the opportunity to explore different styles of folk music from the four corners of Switzerland, all in the same place. The big parade on Sunday 22nd September will be broadcasted live on the channels of the Swiss television. The Federal Folk Music Festival, every four years The Federal Folk Music Festival takes place only every four years. Its first edition took place in 1971 in Sargans. Four years ago, this traditional national event was held in Aarau in the canton of Aargau, with a record participation of over 100'000 spectators. The Federal Folk Music Festival is the key event for the Swiss Folk Music Association (ASMP), which aims to promote traditional and new music, and support folk musicians. Price A festival badge for the Federal Folk Music Festival will be available for sale from spring on. It will cost CHF 15.- for one day or CHF 50.- for all four days. The badge includes free entrance to the festival site and music venues. In addition, the festival badge also allows spectators to use services such as the use of public transport between Sierre and Crans-Montana.
| | |
| --- | --- |
| Catégories : | Festival, Festivities |
| Address : | 3963 Crans-Montana |
| Téléphone : | +4127 485 04 99 |
The content presented here is provided and updated by regional/local tourist offices, which is why Authentic Valais is unable to guarantee the correctness of the contents.