Calendar
Intercultural festivity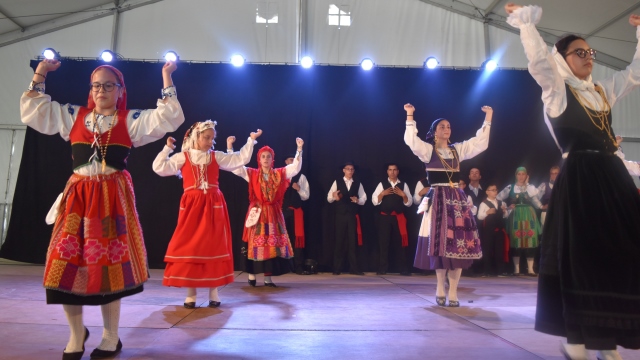 Haute-Nendaz
Staturday, 8 June 2019 - Staturday, 8 June 2019
The intercultural festivity of Nendaz will take place on 8th June 2019. FOR EVERYONE! This is the opportunity for all - people of Nendaz, new arrivals and temporary guests - to share a lovely day together centred on entertainments and the tasting of dishes from here and elsewhere. Also on the programme: a nations quiz and a giant game of snakes and ladders. The event will begin at 11 am with a procession from the Place du Square to the Plaine des Ecluses. It will continue under the tent until around 10 pm. All the performances, entertainments and concerts are free. The following communities will hold a stand, and have participated in the organization of this festival: Belgium, Cameroon, Croatia, Spain, France, Italy, Poland, Portugal, Czech Republic, Romania, Serbia, Switzerland. TRAVEL ON PLATES Each stand will offer tastings of three or four specialities of its region in small portions and for low prices. This way, you will be able to relish several different dishes, drinks and desserts in the day and give your tastebuds a voyage. Will you opt for delicacies which will make you think of your holidays such as paëlla (Spain) or let yourself be tempted by dishes with unknown consonances such as sarmale si mamaliga (Romania)? Will you be for Belgian beer or Cameroonian hibiscus juice? ENTERTAINMENT FOR CHILDREN Programme of entertainment for children with makeup, hairstyling, singing workshop and body percussion, dance workshop, drawing, reading corner, games and specially meeting new friends! TRAVEL BY MUSIC The atmosphere will also be ensured by representatives of these nations, with the following animations and groups: Ce vallon qui chante, Danselatino, Folklor 75, Giant Studio, Gilipteri, Méli-Mélo, Nanaboco, Os Amigos do Minho, Skud Kruna et Kud Opanak and Trio Salentino. Information at the Commune of Nendaz +41 (0)27 289 56 00, commune@nendaz.org.
Catégories :

Customs, Market

Festival, Festivities

Gastronomy

Address :
1997 Haute-Nendaz
Téléphone :
+41 (0)27 289 56 00
Courriel :
commune@nendaz.org
The content presented here is provided and updated by regional/local tourist offices, which is why Authentic Valais is unable to guarantee the correctness of the contents.